When we prepare a quotation for any tree works required we will carry out checks to see if planning permission is required for the works. This is relevant when the tree is in a conservation area or is subject to a Tree Preservation Order. If planning is required we will apply for all permission on your behalf and include this service in our prices. Planning for conservation areas takes a minimum of 6 weeks and for a Tree Preservation Order 8 weeks. We will liaise with the Tree Officer on your behalf and keep you informed at all times of progress on the applications.
When felling trees we will take the stump down as low as possible to ground level but if required we also offer a stump grinding service. Using a specialist mechanical stump grinder we can get right into the tree root plate, taking the stump down below ground level. This prevents any regrowth or fungal rot. The hole can then be filled, leaving the area ready for the next stage of garden development, whether you are replanting, fencing, or undertaking building works or just want a neat and level lawn that is safe for you to enjoy.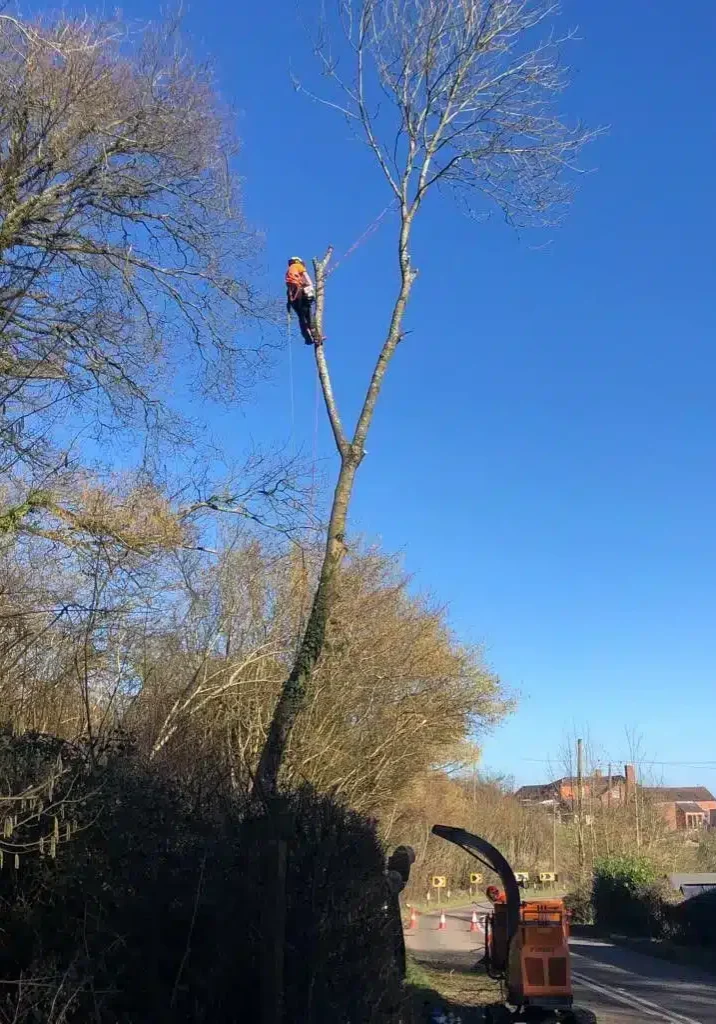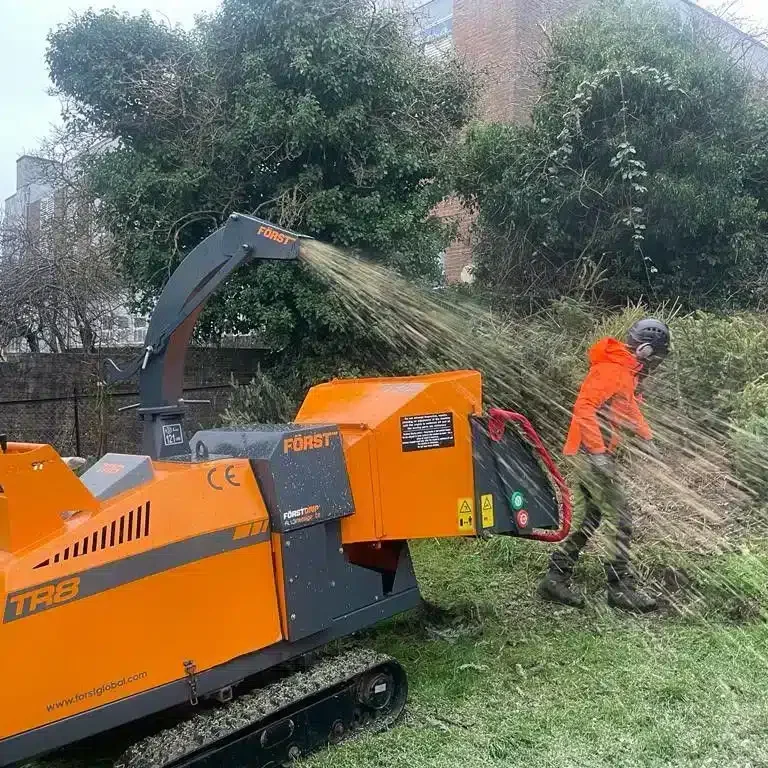 The all important clean up!
Once tree or hedge work is carried out we include a full clean up service, chipping all brash and either removing the woodchip or leaving it for you to use on the garden as a natural weed suppressant. Wood can be ringed up for you (cut into log lengths ready for you to split) and piled on site or we can remove all brash and wood for you. We will then use our leaf blowers to give the garden a tidy round before we depart.
If trees have been damaged by storms or other unforeseen circumstances then we will come out at any time of day or night to deal with dangerous trees and ensure the safety of your property. Call us on our tree emergency 24-hour mobile number: 07980 602499 
Once you make contact with us we will arrange a visit to your property to discuss your requirements. We will be looking at the age and health of the trees, their position concerning any buildings/fences/drainage etc. as well as considering all the safety factors. We will then recommend what, if anything, needs to be done and at what cost.
We will provide a quotation in writing detailing the work and the price + VAT, plus our terms and conditions. If you are happy to go ahead you just need to let us know by phone or in writing and we will then arrange a convenient date to carry out the work. Unless any access requires you to be there, we don't need you to be home when we carry out the work but can arrange the work for when you are if you would prefer. Our office team will ensure that the time and date is all confirmed and the team will usually be on site with you for 8.30am.
Our teams are all fully qualified and experienced tree surgeons, most of whom have been with us for a number of years now. The crew leader will carry out a site specific risk assessment on arrival and will ensure that all risks are highlighted to the team and any control measures implemented. As you would expect with a professional organisation, we have full public and employers liability insurance (£5m cover).
Once the agreed work is complete and the site is cleared up in full, we will check you are satisfied with the work. We will then send you an invoice via email, which will be payable by bank transfer within 2 weeks.
If at anytime you have any concerns about the work you should firstly speak to the crew leader on the day or our office team. If an issue is not resolved to your satisfaction you then need to email Directors Matt and Jenny Long at info@chapeltreeservices.co.uk who will contact you to review what needs to be addressed and work with you to find a resolution.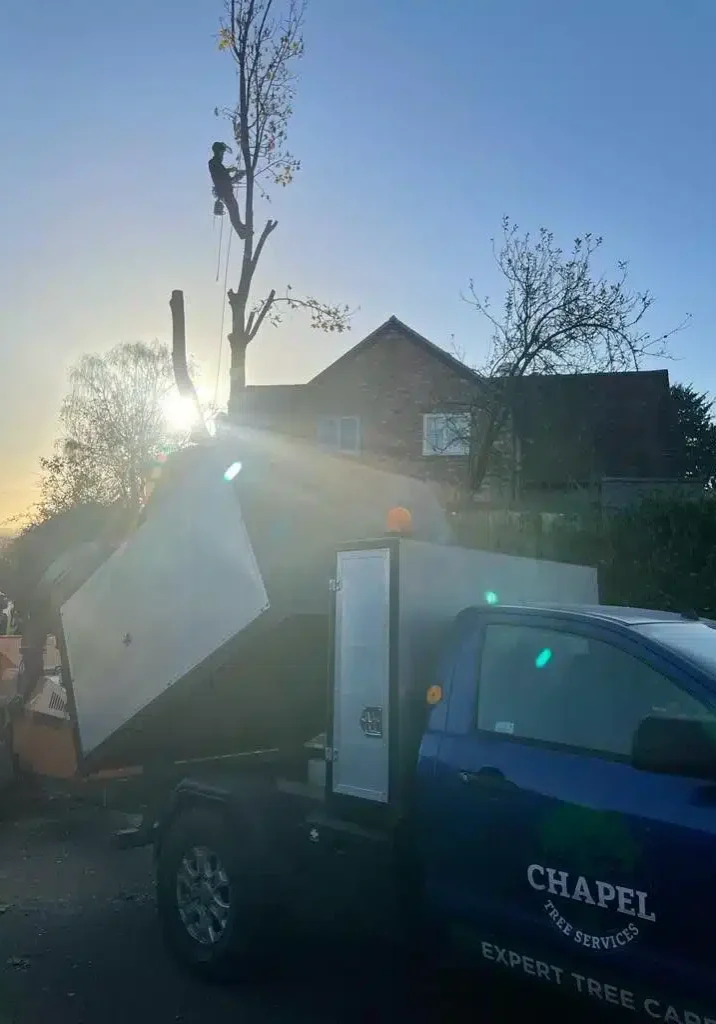 Contact our team today on 01989 565 647 or via our online contact form. We will come and look at the job, discuss what you need and help you with advice and ideas on what we can do for you and then provide a written quote for any work that needs doing.