Once a tree has been taken down it is up to you to decide if you want to keep the stump or have it removed. When we are felling trees for you we will take the stump down as low as possible to ground level, but if left stumps can be a hazard to you and your family in the garden and to your lawnmower. If the tree stump is small, it can be hard to see and can also be in the way of your planting in borders or beds or maybe preventing new garden development work you wish to undertake. They can also rot and become unsightly.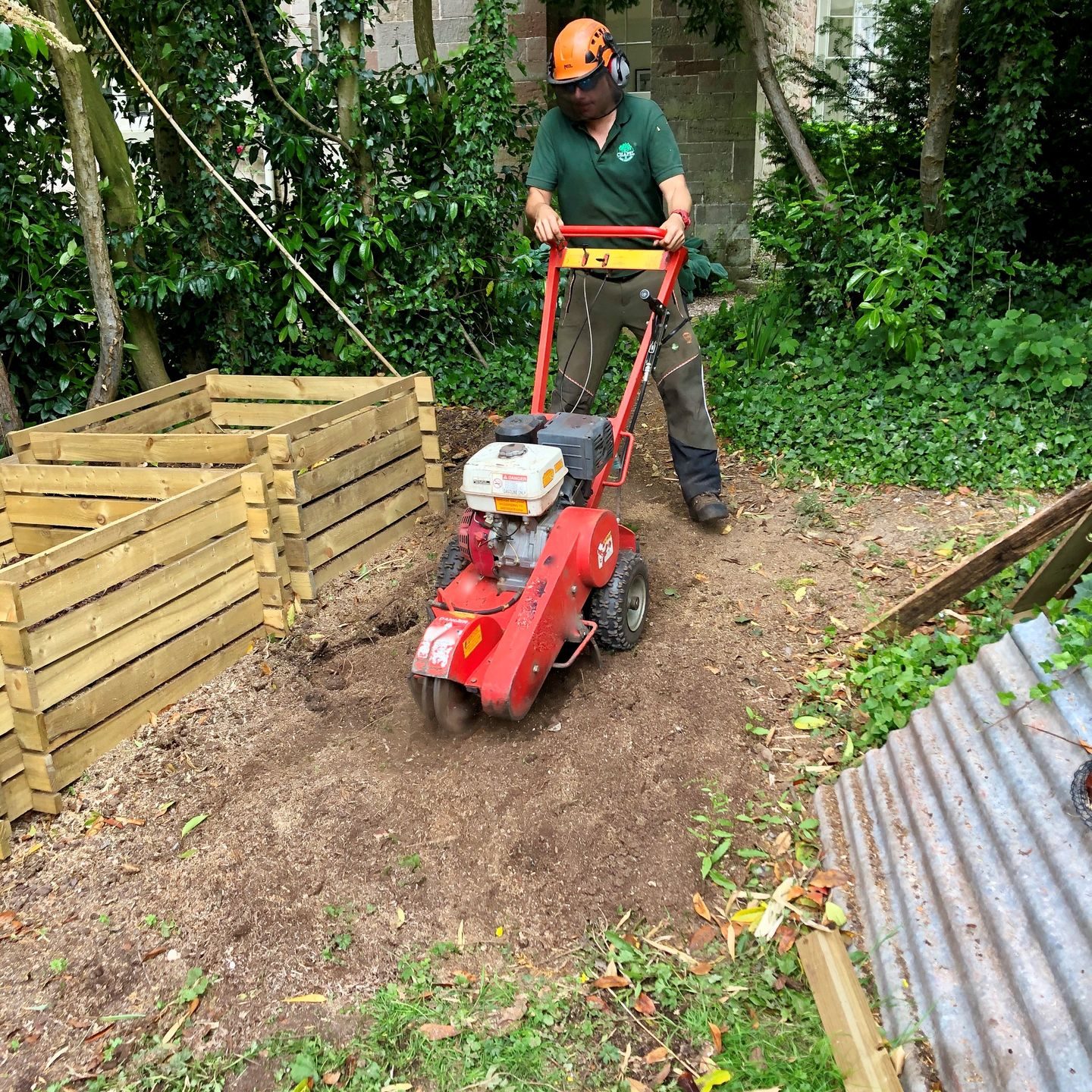 Tree Stump Removal Experts
Although you could use chemicals to kill off a stump, the most efficient, safe, and effective way to remove a stump is for us to grind out the root plate for you using a mechanical stump grinder. We can clear any size of a tree stump and access all areas as we have a variety of machines at our disposal. Most stump grinders are the size of a large lawnmower, but some can be as big as a truck. Narrow entrance ways, awkward angles, or stumps that need grinding right up against a wall or house are no problem for these highly specialised machines.
The grinder will get right into the tree root plate, cutting the wood into sawdust, taking the stump down below ground level. This prevents any regrowth or fungal rot. The hole can then be filled, leaving the area ready for the next stage of garden development, whether you are replanting, fencing, or undertaking building works or just want a neat and level lawn that is safe for your family to enjoy.
Once we have ground out the stump for you, we will usually backfill the hole with the chippings, which are mixed in with some soil. Alternatively, if you are replanting, this mulch can be used elsewhere in your garden as a weed inhibitor and you can fill the hole with topsoil.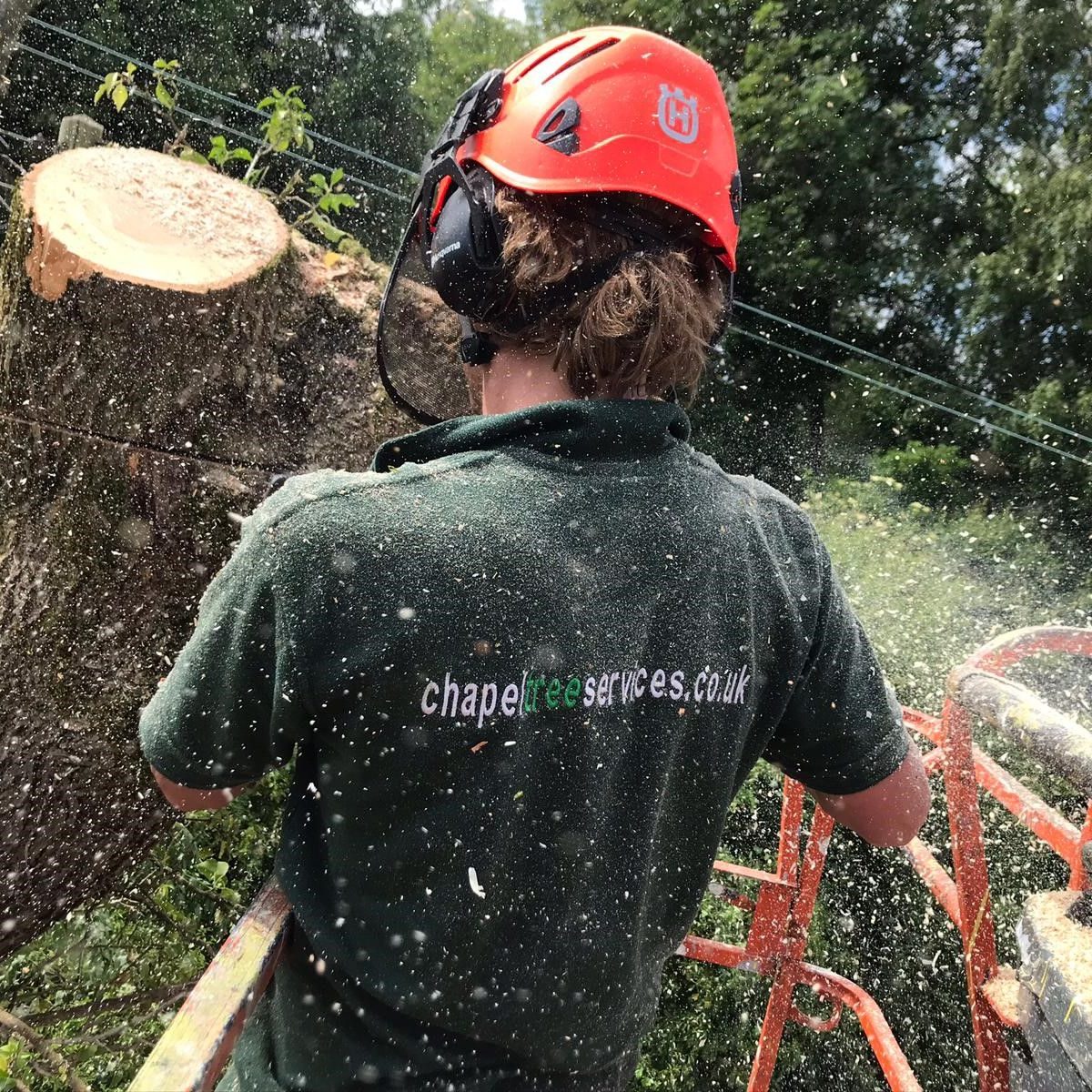 Chapel Tree Services can remove your tree stump at any time of the year, although we would recommend doing it sooner rather than later as tree stumps can start to decay and attract termites and insects such as beetles and ants. If a tree stump is left, it still has the potential for new tree growth to happen, new sprouts can start growing again around the base of the tree. Once the tree and its root have been fully removed, you can then fill that space with soil or turf, making that space more aesthetically pleasing and useful.
Stump removal by professionals
Although stump grinders can be hired, they are potentially hazardous so should only be operated by trained and insured professionals.  Chapel Tree Services can offer stump removal for commercial or residential sites and offer this service as an add-on to felling your trees or as a stand-alone service.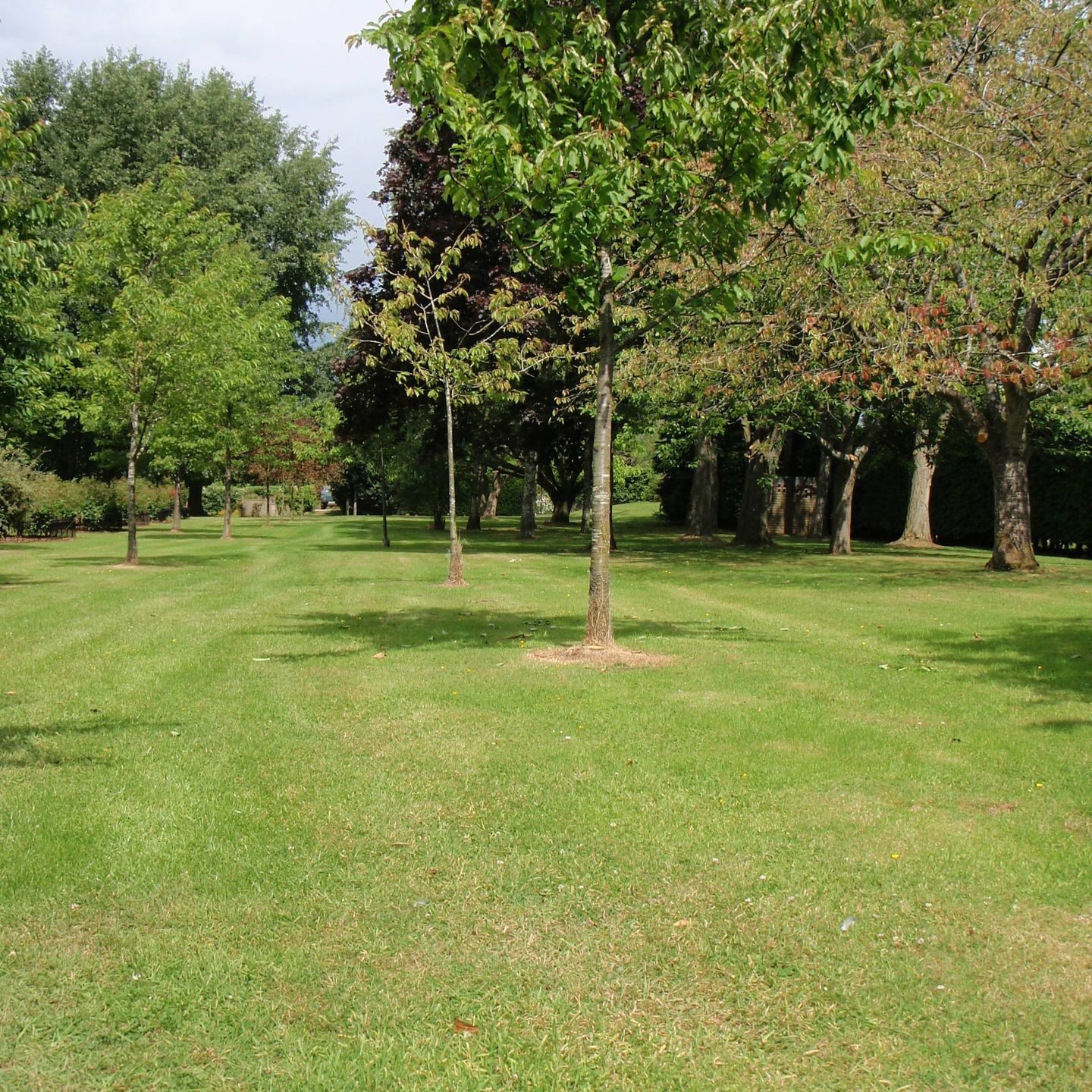 Contact our team today on 01989 565 647 or via our online contact form. We will come and look at the job, discuss what you need and help you with advice and ideas on what we can do for you and then provide a written quote for any work that needs doing.