Understanding Tree Disease
Sadly many Ash trees in the UK are being infected by a fungus called Hymenoscyphus fraxineus, which is commonly referred to as 'Ash dieback'. This disease is now prevalent in Ash Trees all over the UK and although decline can be slow and it may take many years before an infected tree dies and some trees may be resistant to the disease, tree owners should consider their safety liability if an Ash tree is within falling distance of a high-value target such as a road or house.
Ash dieback can affect Ash trees of all ages. Younger trees succumb to the disease quicker but in general, affected trees will have these symptoms:
Leaves develop dark patches in the summer. They then wilt and discolour to black. Leaves might shed early.
Dieback of leaves is visible in the summer at the tips of branches.
Lesions develop where branches meet the trunk. These are often diamond-shaped and dark brown.
Inner bark looks brownish-grey under the lesions.
New growth from previously dormant buds further down the trunk. This is known as epicormic growth and is a common response to stress in trees.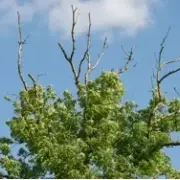 What to do with your Ash Trees
We recommend you have any Ash trees with signs of decay checked out as a matter of urgency.
Ash trees in the early stages of the disease in high footfall areas may be considered for removal, which should be undertaken before the crown is more than 25% dead as beyond that they may be challenging to climb and dismantle due to the impaired condition of the branches and stem. This adds significant cost if a tree must be felled but cannot be climbed and specialist machinery is required to access the tree and remove it safely, e.g. a Cherry Picker.
However it doesn't necessarily follow that all Ash trees will need to be removed or that they will all die. Uninfected Ash trees should not be felled unless there are other overriding management requirements to do so and if all necessary permissions are in place. Tree owners should, however, take a balanced and proportionate approach. Not all infected ash trees will need to be removed and pruning shouldn't be ruled out as a management option, particularly where trees show a tolerance to the disease.
How Chapel Tree Services can help
For Ash or any species of trees, Chapel Tree Services can provide you with free advice and a quotation for any work required. We are a family run business based in Ross on Wye, with 25 years experience and we work with many customers from small gardens to large commercial grounds. We work all over south Herefordshire, Gloucestershire, and Monmouthshire, and have many customers along the Wye Valley and Symonds Yat area where Ash dieback is very prevalent.
Our professional teams of tree surgeons can prune and trim your trees where they are healthy or fell and clear any that are sadly no longer viable. We will chip and remove all branches and can ring up (cut into log lengths) any wood and pile this up for you to split as logs. We also offer stump grinding, hedge trimming, and planting services.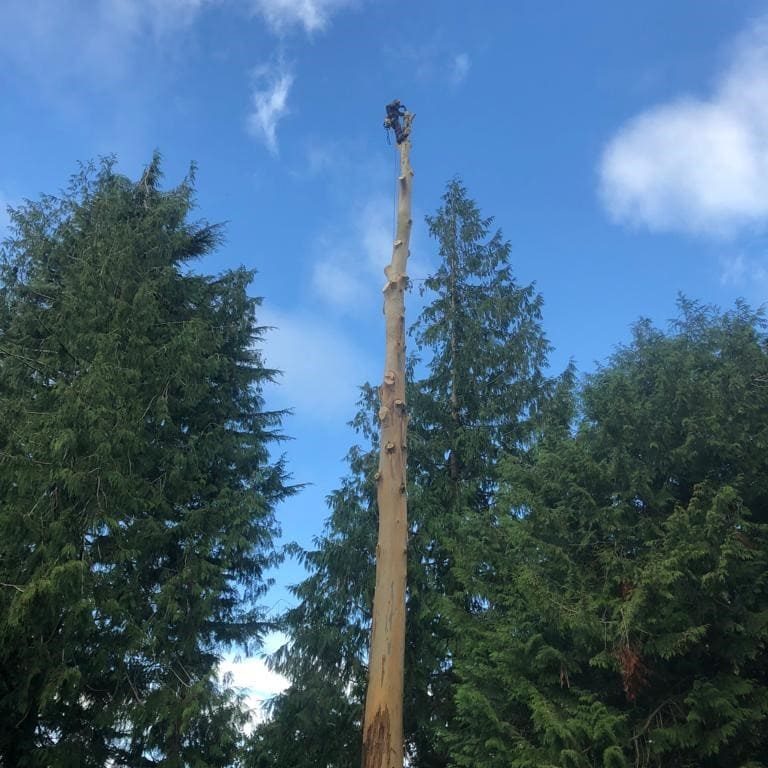 Call us now on 01989 565647 to book a tree health check and free no-obligation quotation, if any work is required.